The Mathematics of Regression
2019 – 2022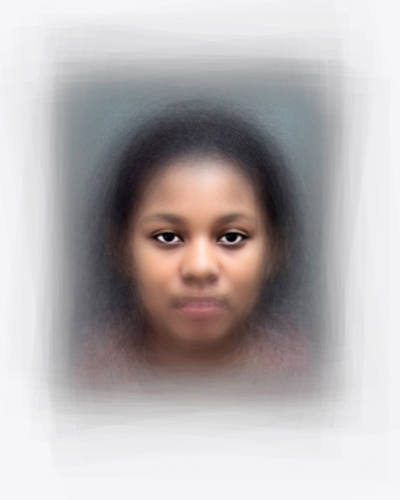 Informations
The Mathematics of Regression is a research project about racism in current technologies. The fifty-five thousand images that are the source of this project are not neutral. They come from a database of mugshots. These portraits are used to create artificial intelligence to automatically recognise age, gender and ethnicity. A dark side of our controlling societies, this database is built on the systemic racism of the American justice system.
In order to divert these portraits from their original purpose, I created an artificial intelligence that assembles these images by gender and age. The resulting portraits that form this project are the stereotypes of this database. They are the perfect algorithmic suspects. They reveal and are symbols of the racist biases that exist in our contemporary technologies. In order not to reinforce a system that already exploits too much the human singularity via its image, the algorithm I developed uses a principle of superposition which allows preserving anonymity.
The Mathematics of Regression reveals the racist approaches to the normalisation of culture through artificial intelligence. In a vicious circle, technology reinforces the biases already embedded in our society
___
This project is supported by Pro Helvetia – Swiss Arts Council, with mentorship from David Le Breton.
Exhibition

2022

Intelligence Artificielle – Nos reflets dans la machine,

Musée de la Main, Lausanne, CH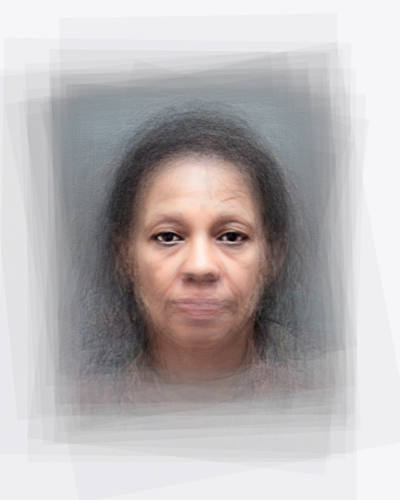 Thirty-eight women arrested at age 56, 2021
One thousand three hundred and twenty three men arrested at age 16, 2022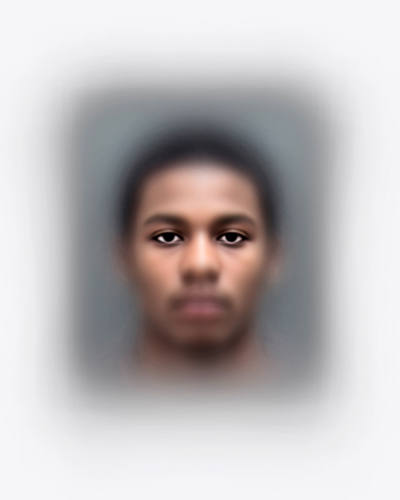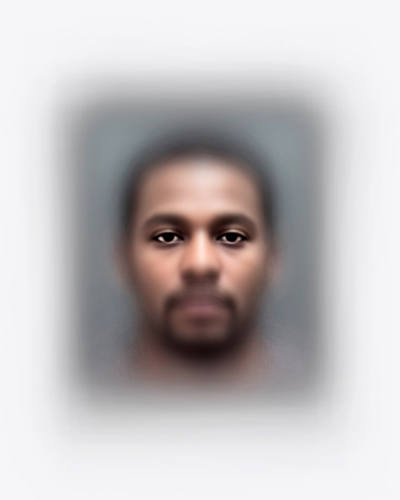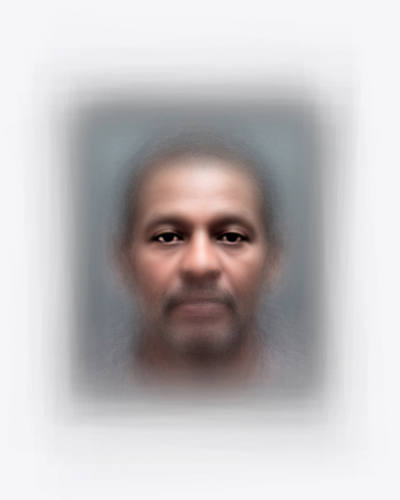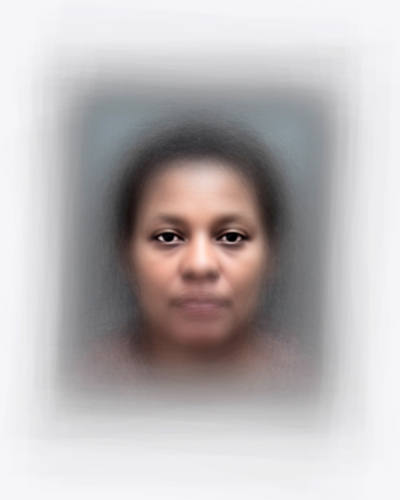 Three hundred and five women arrested at age 42, 2022
Seventy-nine women arrested at age 50,
10 layer lenticular print, framed,
40 x 50 cm, 2022