Points de vue
2016 – 2021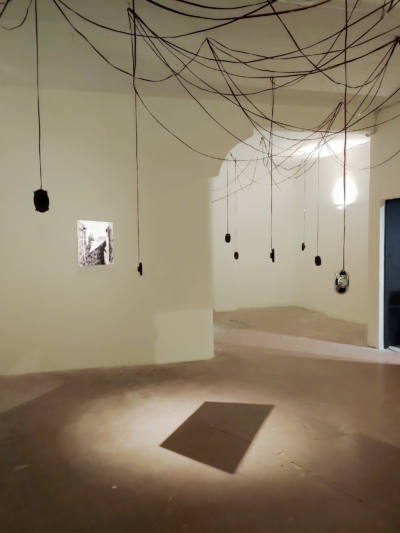 Informations
The audiovisual installation Points de Vue (Views) begins with a question: "What do you see in this image?" It is not just any image, but one of the first photographs in history. Nicéphore Niépce made the Point de Vue du Gras in 1827 and inscribed the birth of the medium in this enigmatic image.
I asked more than five hundred people worldwide to describe this view. Far from reality, the answers are imbued with old stories or projections into the future. They are marked by the experience of each person. Some see figures, others a paper plane, an alien ship, a prison, or even a concentration camp… Only a minority of the descriptions are close to the original sight.
Points de Vue invites you to question your own perception of images and the meaning we give them, reminding us that photography does not reproduce the visible. Rather, it makes it visible.
___
The sixteen audio channels were combined to simulate the effect of the installation.
Exhibitions

2021

Points de Vue,

Les Rencontres de la Photographie d'Arles, FR

05/07 – 26/09

2017

Nuit des images 2017,

Musée de l'Elysée, Lausanne, CH,

24/06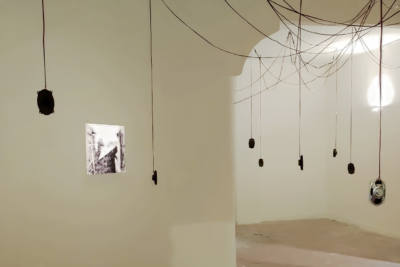 Points de Vue (Views)
16'50'' audio loop , 16 synchronised channels with 24 speakers, UV print on opal glass, in Rencontres de la Photographie d'Arles, FR, 2021
in Nuit des images 2017, Musée de l'Elysée, Lausanne, CH, curated by Pauline Martin, 2017