Two donkeys in a war zone
2015 – 2017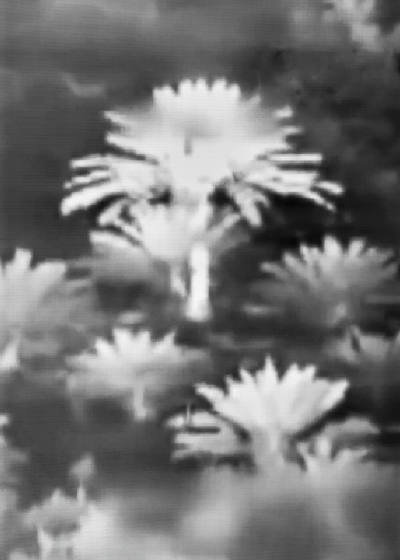 Two donkeys in a war zone
Photographic installation & Book
2015 – 2017
Informations
Two donkeys in a war zone is a series that stems from an American army video available on YouTube. A drone records an attack on an ISIS camp. Between two explosions, the aircraft's infrared camera briefly captures two donkeys.
The incident led Clément Lambelet to sift through drone videos produced by the American, Afghan or British army, searching for moments or details that do not pertain to military combat, but belong to life itself, off-camera elements in an asymmetrical war. The artist collects, reframes and redirects this military footage, thus highlighting infinitesimal traces of life that resist the surrounding chaos.
___
Two donkeys in a war zone was published by RVB Books in September 2017.
The book was shortlisted for the Author Book Award at Les Rencontres d'Arles 2018.
Exhibitions

2019

A Chance for the Unpredictable, Lianzhou Foto Festival 2019,

Lianzhou, CN,

30/11 – 03/01

No'Photo – Biennale de la Photographie à Genève,

Geneva, CH,

28/09

23. vfg Nachwuchsförderpreis für Fotografie,

Photobastei, Zurich, CH

2018

Surveillance Index, Performing Books #1,

Le Bal, Paris, FR

10/01 – 27/01

2017

Ciels, Villa Dutoit,

Geneva, CH,

05/05 – 21/05

2016

Camera(Auto)Control – 50JPG,

Centre de la photographie, Geneva, CH,

01/06 – 31/07

Half Time,

ECAL, Renens, CH,

06/02 – 19/02
© Clément Lambelet / ECAL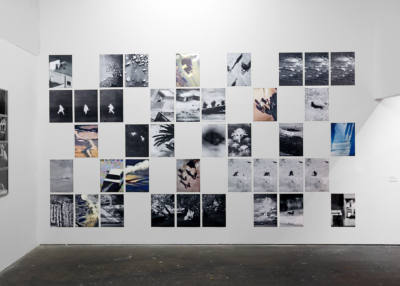 Edition
Two donkeys in a war zone
Published by RVB BOOKS, Paris in September 2017
with the support of association DonneraVoir and
Part of the shortlist for the Author Book Award,
Les Rencontres d'Arles 2018.
24 x 34 cm
Soft cover
54 pages
38 colour photographs
ISBN: 979-10-90306-66-0
Price : 28 €
Buy the book
© Clément Lambelet / RVB BOOKS